Bradley Curry Raised Rowdy Contributor
With plain, yet soulful lyrics, Dillon Carmichael is helping bring back traditional country music one song at a time. The Kentucky native began songwriting at the age of 18 leading him to collaborate with some of country music's most popular writers. Among those is Dave Cobb who eventually produced Carmichael's most recent album 'Hell On An Angel'.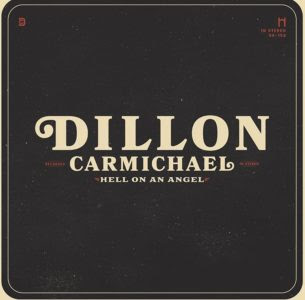 Cobb, who has worked with other country traditionalists like Chris Stapleton and Sturgill Simpson, worked with Carmichael to produce a ten-track album. Included on the album is Carmichael's current single "Dancing Away With My Heart," a retro country ballad that will sweep listeners off their feet and give them hope that traditional country music is still alive. Carmichael premiered some of his new songs at the Grand Ole Opry in Nashville. Watch Carmichael talk about his journey to Nashville and taking the Opry stage for the first time in the video below:
Authenticity is the feather in Dillon Carmichael's hat and it is no question that fans recognize this night after night while he's on stage. He plans on showcasing his new album while on tour throughout the midwest, making stops in Ohio, Michigan, and Wisconsin. Follow Carmichael on Instagram and Twitter @dilloncmusic to keep updated on his journey to the top!